Design a series of DVDs under the Plexifilm label about the digital pioneers in graphic design: Ed Fella, Neville Brody, David Carson, and Tibor Kalman.
Just as prehistoric civilizations re-purposed natural materials in the world around them to create tools to make life easier, each of these designers re-appropriated digital technology as a tool to state their beliefs with graphic design. For this series, tools were created out of computer parts to characterize each designer's adventurous take on how they used design to communicate. Whether as a blunt, in-your-face truth or as a clean-cut, simplified statement, the various styles they used to speak their mind are further exemplified on the DVD inserts. The tree rings on the CDs symbolize the influence these pioneer's work had on cultivating a new culture of design.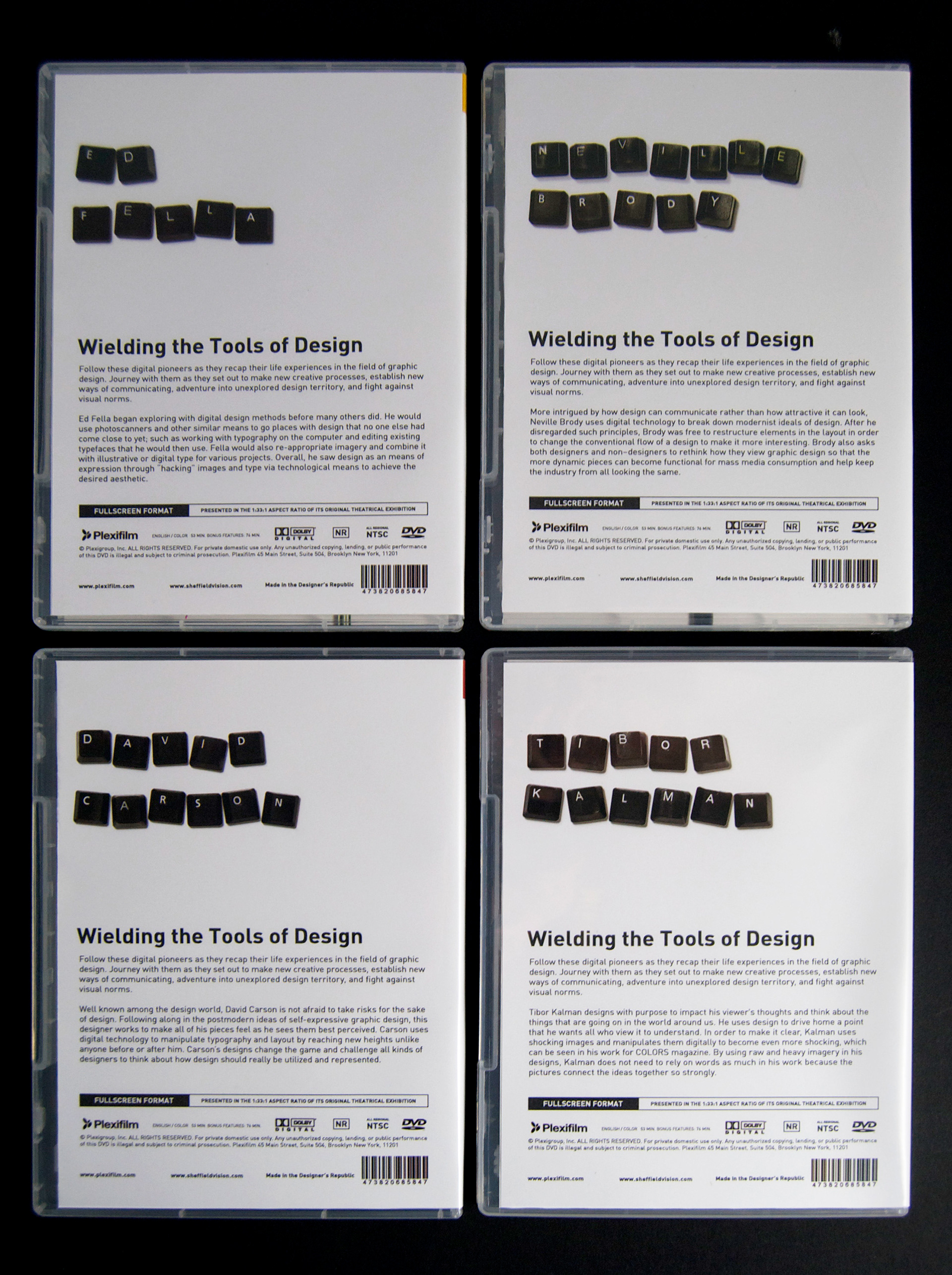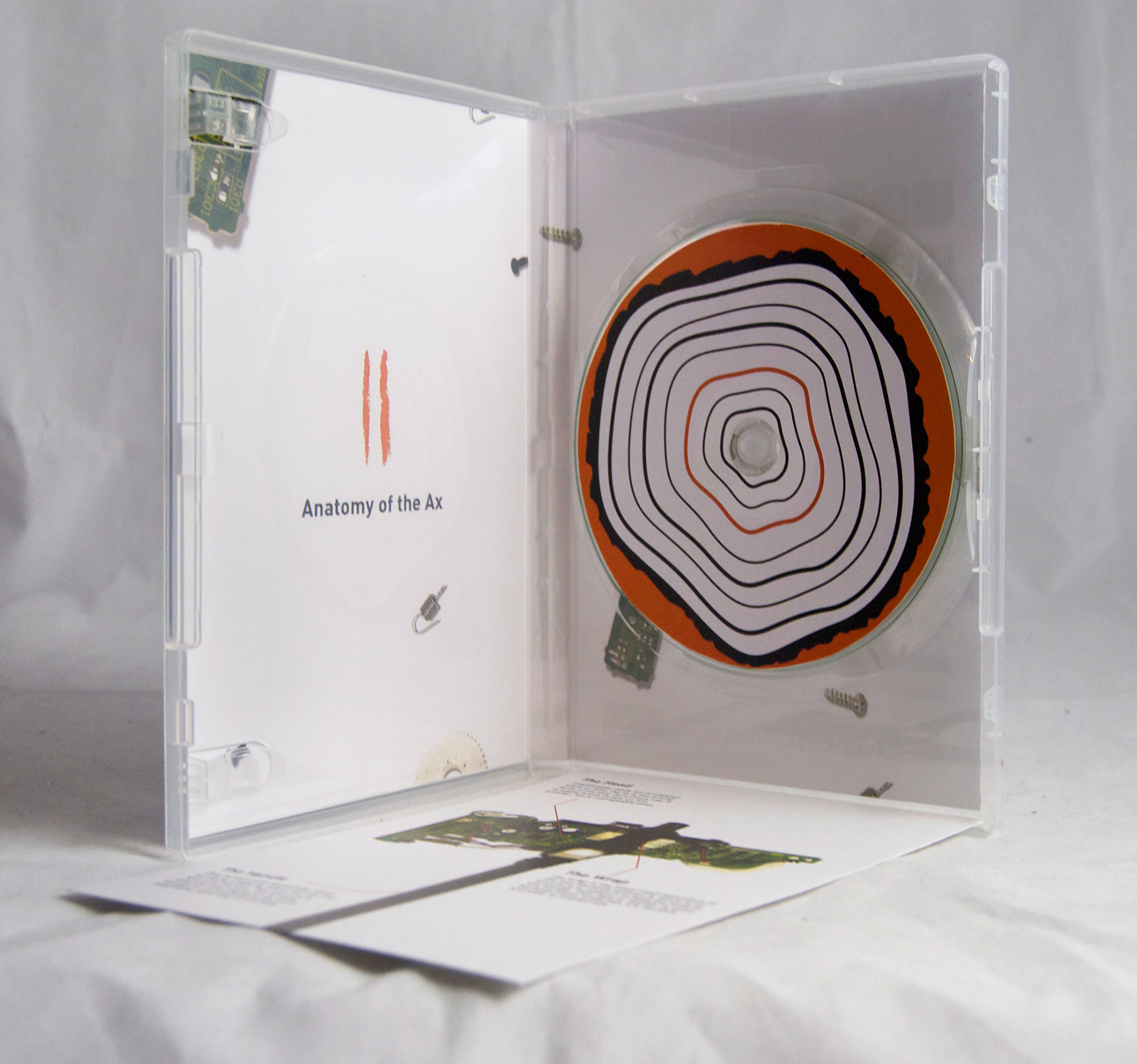 I always enjoy incorporating other art forms into design. For this project, I hand-made each tool out of computer and printer parts to fit the concept of the whole DVD set.